In 2012, Dominique Dutronc left his hometown of Paris, France and moved to New York City. Passionate about motorcycles since he was a kid, he had dreamt about riding along the famous Route 66.  He decided to get his US motorcycle license and within days was the proud owner of a 2013 Triumph Bonneville. Knowing the best part of riding was hanging with friends, he decided to create a group so these friends would have a platform to share all things motorcycle but most importantly it would inform them of upcoming rides. 
The Classic Riders is a unique Motorcycle community created in 2013 and headquartered in New York City. We are present in 37 cities and 6 continents today. Diversity and passion for two wheels is what defines this community !
2022 DGR in PARIS organized by the Classic Riders
---
Visit Our Cities
---
  The Los Angeles Classic Riders (aka GVR) were founded in March 2021. LA is the 5th city in the US after New York, San Francisco, San Diego and Princeton. We are very happy...

  The Geneva Classic Riders (aka GVR) were founded in December 2020. Geneva is the second-most populated city in Switzerland (after Zürich) and the most populous city of Romandy, the French-speaking part of...

  The Marseille Classic Riders were founded in September 2021. The community is based on Marseille and has an exponential number of members. The group meets regularly during week ends for local rides but...
CR IN THE WORLD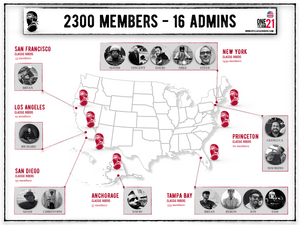 CR IN THE USA
CR in europe
cr in france
Check Our Blog
---
    The past 16 months have been very difficult, the pandemic spread together with lockdowns and curfews... The good news is, 2021 shows clearly some hopes to get back...
Every month we try to put forward and present members of our worldwide community. But without our admis or "Local Community leaders", the Classic Riders would not be existing. Thanks to...
     The industry of electric mobility is today booming. There is not one day where you don't hear about cars, scooters but also motorcycles going full electric ! In this...